Let's make rescheduling work simpler. What if all the work overdue or coming up in the next four weeks could be demonstrated week by week and then easily adjusted?
Look no further than the Project Insight project-level Planning board:
Overdue tasks are in the far left column, and the next four weeks show what's next. You can also see the resource doing the work by photo, avatar, or initials AND click into the task's hyperlinked name to see the Task Details.
Project Managers can use this feature to visualize which tasks are behind and fix it graphically.

Check out how easy it is to drag and drop your tasks between your different week's columns. Dragging a Task to the week's column will create a "Must Start On" constraint for the moved task. Making this change in the Planning Board will affect all successor tasks. You can see this change in the Task List and then reflected in the Planning Board for future use.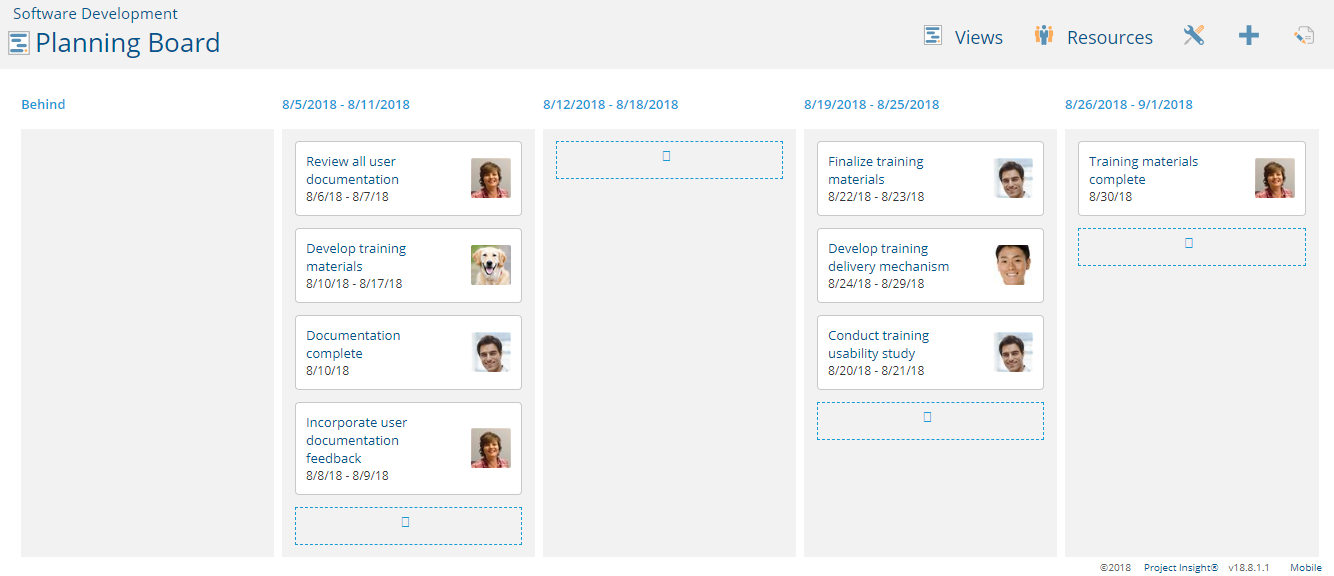 Tell us what you think of this feature in the comments below!