Automatically send Team Services Tasks and Bugs
The PI® Integration for Team Services automatically sends epics, features, tasks, and bugs to the synced Project Insight project, so your job is easy. Do your work in Team Services and your project manager will always know your latest status. You've got better things to do than provide updates via email or via cubicle visits. Update Team Services, and PI will do the rest.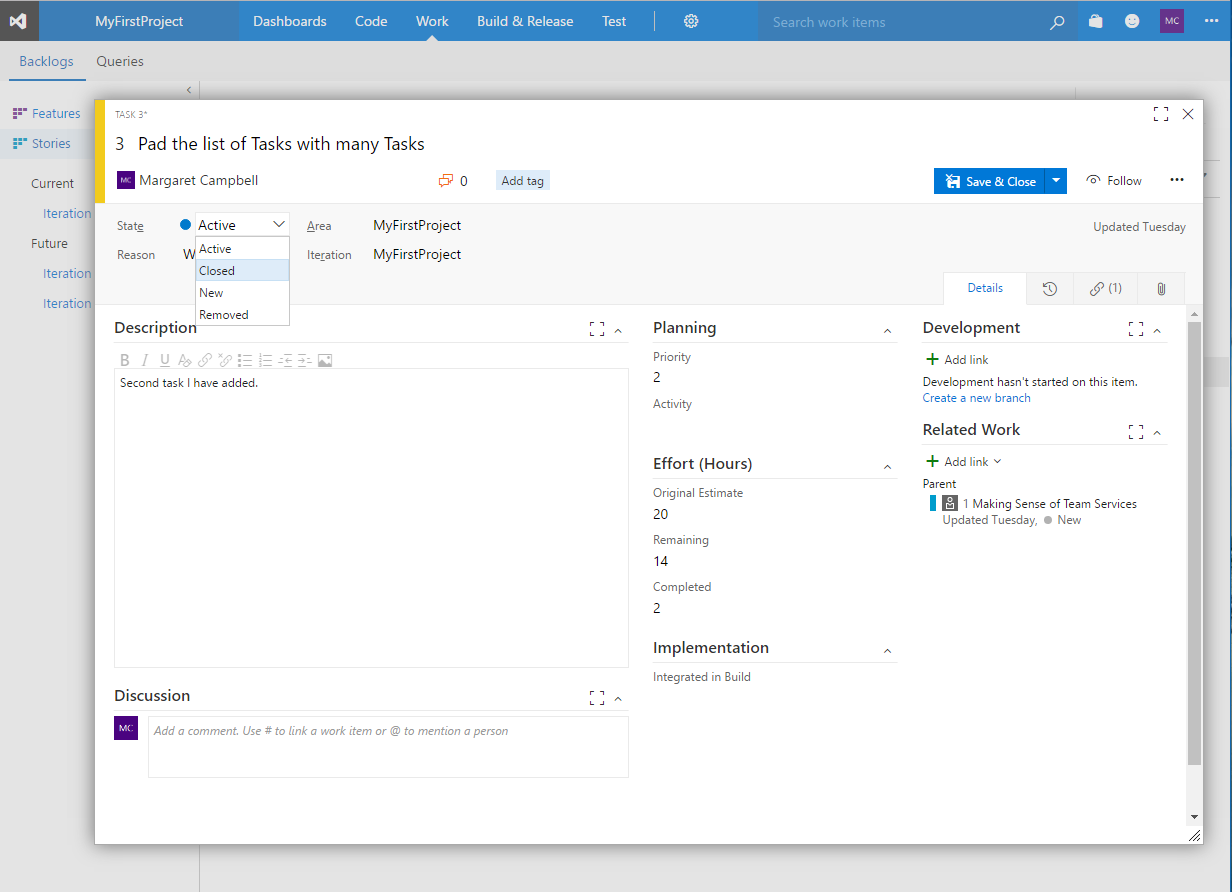 Items to Update in Team Services
Create epics, features, user stories, tasks, and bugs and PI will grab them with one sync
Build iterations based on your sprint time frames - those move to PI too
Update your hours completed as you work to update the time you have spent on the task
Update your hours remaining to calculate percent complete for your PM
Mark tasks as Closed to show you've finished the work
That's it! It's the work you are already doing in Visual Studio Team Services, but your project manager now no longer has to ask you for updates. They'll know where your projects are in real time.