Instantly connect your developers' work in Jira and your project managers' plans in Project Insight
You already use Project Insight to manage your project plans and portfolio reporting, but your engineering and dev teams use Jira. This integration bidirectionally populates Project Insight plans with Jira tasks and issues for instant visibility, robust reports, and easy hourly billing.
Roll-up multiple Jiras into one platform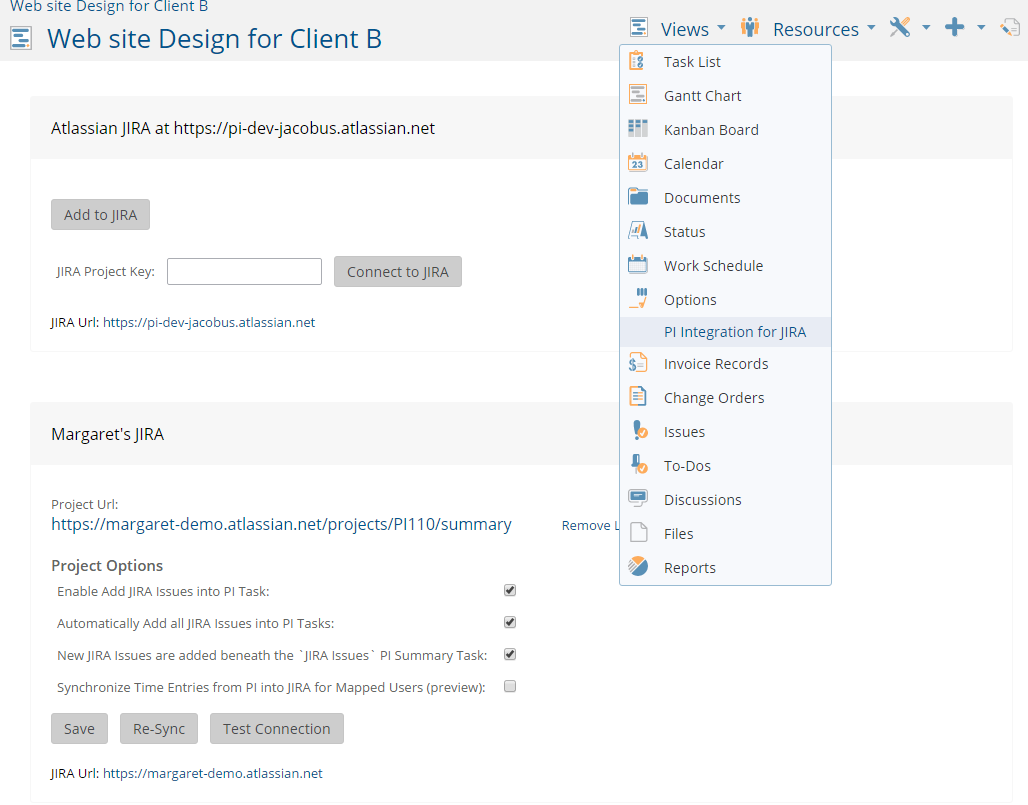 Whether you manage a team with one instance or many instances of Jira, you can integrate your organization's Project Insight with any development team's Jira. Never do duplicate entry again! ​​
Your Devs do what they do best in Jira
For your teams who know and love Jira. Why make them switch for PM features like Resource Allocation, budgeting and invoicing features, and Portfolio reporting?

Don't ask your developers to switch! Keep them in their Jira solution they love, and they won't care their Jira data is automatically rolling up to Project Insight.
Your PM team get oodles of data
Project Managers get project health data, resource workload visibility, and real-time statuses. Accounting gets invoice records for easy-to-invoice billable time. Leadership sees real-time reports in hundreds of ways.
Let's talk Features
Link Project Insight projects with Jira projects
Send your new Jira projects up to PI and send any new PI project plans down into Jira
Automatically populate new PI tasks into Jira for completion
Automatically populate PI tasks with Jira Issues for status updates
Those performing the work can send status updates to PMs by updating their Jira Issues
All resources involved can comment back and forth and share files - while remaining in their solution of choice!
Time Entries will also come over into Project Insight from sync'd Jira sprints and issues
For those who want a little more control, you can choose to NOT automatically send tasks and issues

Instead, tell us who can send Jira issues to PI, and we'll limit their "push" capabilities
It's your choice whether to send everything automatically or push the issues and sprints up individually

Other neat options include:

Syncing PI percent complete types to Jira statuses
AND
Syncing Jira users to PI, so you always know who is performing the Jira actions
Visit the Atlassian Marketplace for Jira right now to see Project Insight's PI Integration for Jira in action. It's just one more auto-magical way to work better together.