The Project Status page can be accessed by clicking on Status from the Views drop down on your project. There is a wealth of knowledge about the project on the page. Additionally, it provides the project manager with a quick interface to change project data which would otherwise require the use of the Add a Project form.
The page is divided into three sections: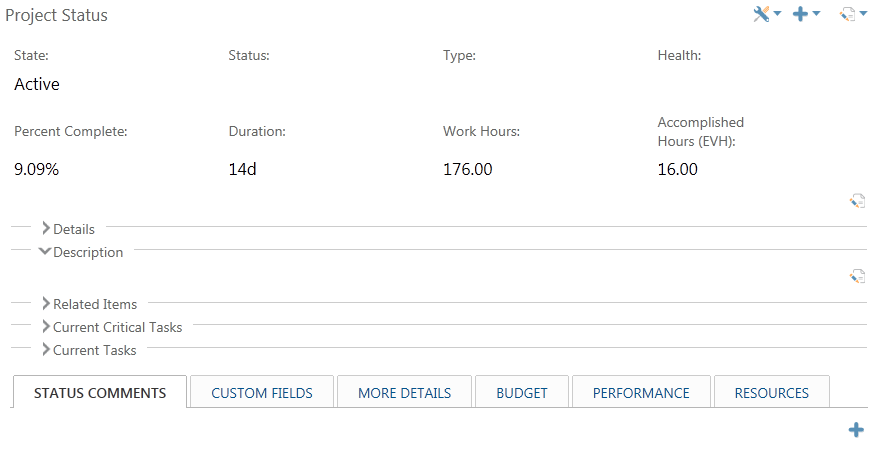 Summary A summary of the project is displayed along with an edit icon for project managers to make certain changes to the information.
Drop downs for Details, Description, Related Items, Current Critical Tasks and Current Tasks Each of these sections opens to show further information about the project.
Tabs for Status Comments, Scorecard, More Details, Budget, Performance and Resources Each tab offers additional information about the project.
In addition, project managers can use the Add icon

to add Approval Requests, Link - Map Configuration and Status Comments within this view.