@mention: it's a thing
Have you ever wanted to get someone's attention in Project Insight, but didn't quite know how? Well, now you can focus your questions, concerns, hopes, dreams, and/or fears toward a specific person in Project Insight. Leave your target an @mention comment on any item in Project Insight (i.e. Task, project, issue, anywhere comments are allowed).
Just type the @ symbol (without a space) and start typing the resource's name:

Project Insight will populate the resource's name and put your comment in their notification stream: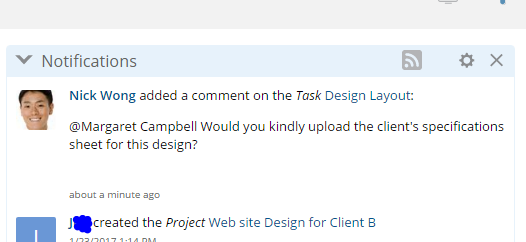 When Nick asks so nicely, I feel compelled to do what he asks.
There's nothing to enable and nothing to set up. Just start typing @mention today to try it out!