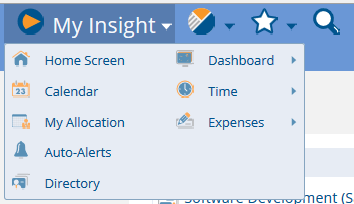 The My Insight drop-down has links to the most commonly used items within Project Insight. Note* The System Administrator may have changed the terminology for this menu option and the associated graphic. Click directly on the text or graphic to display the main dashboard. Hover on the text option to see the drop down options.
Home Screen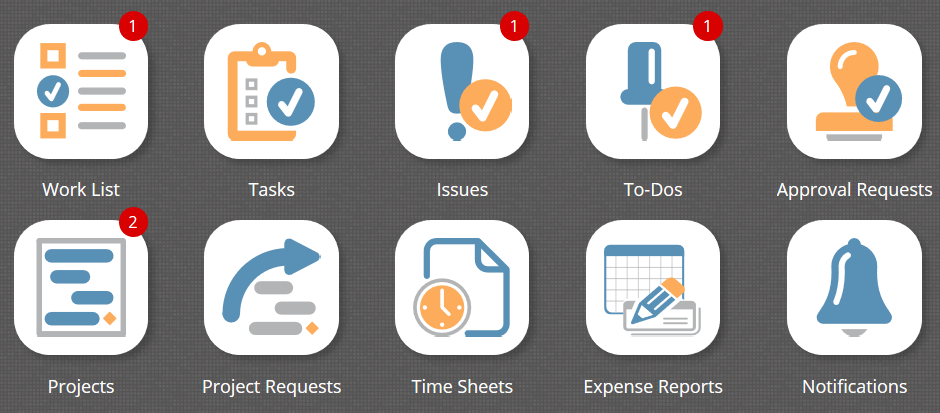 Home Screen provides a quick look at the sections of Project Insight and shows you notifications when you have new items within those sections.
Calendar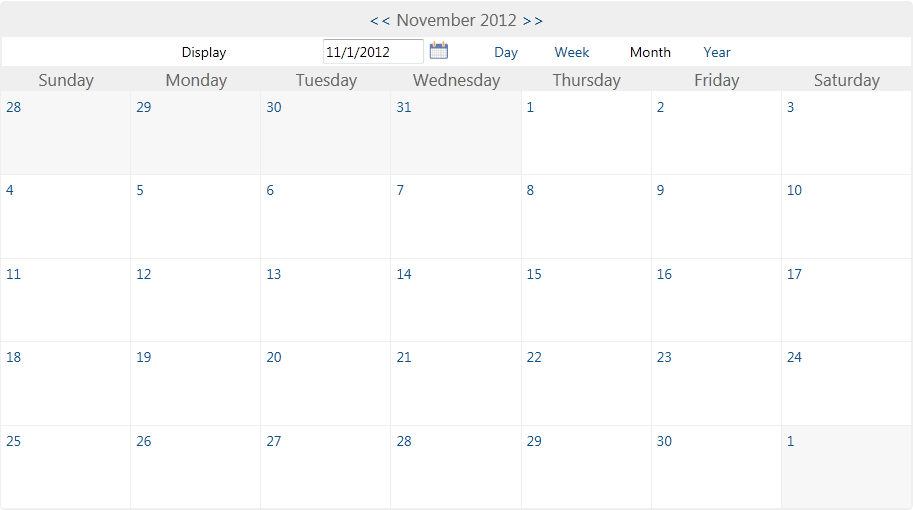 Calendar shows items that are assigned to you and the appropriate dates for them.
My Allocation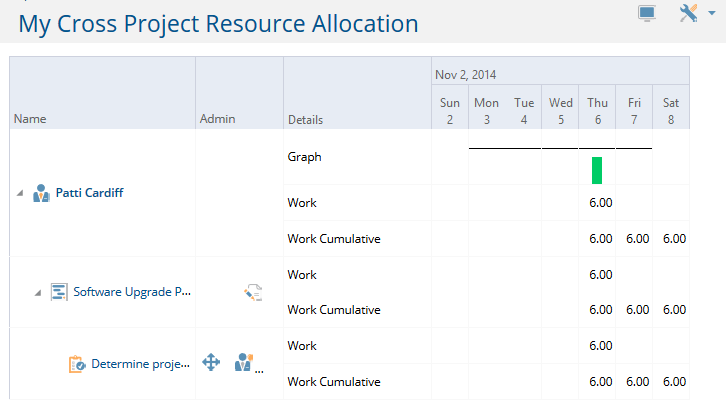 My Allocation creates an allocation report showing just you for the current week. Using the display options icon

you can change many things on the report to better suit what you need to see on your My Allocation report. Note these changes are not able to be saved. Each time you run the My Allocation report it will first produce the basic report. If you want to have a saved version with your custom changes, create your own report and save it with a unique name.
Auto-Alerts

Auto-Alerts will display any alerts that you have configured. If you are an administrator, you will also see a link to System Level Auto-Alerts. Please review Notification Settings for configuring alerts that affect others.
Directory