Clicking the Reports

icon from the global menu will bring up the Reports section of Project Insight. You will see many tabs which have many different predefined reports under each one. You may start from these predefined reports and then also create your own.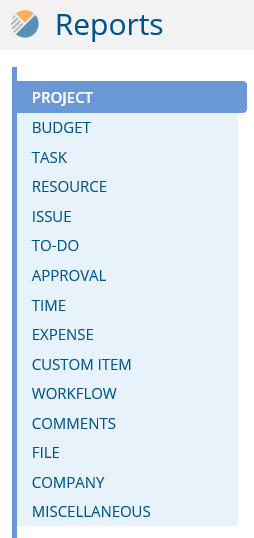 All reports represent real-time Project Insight data, meaning that data output from the report will change as updates to Project Insight information are made. To save the results of any report data as a static file, use the Export Report to Excel feature and save the report data in a spreadsheet.
Creating Reports
Click any report listed to bring up a detail window. For example, clicking Tasks I'm Assigned as a Resource from the Task tab and the General Reports drop down, will bring up a window like the following.

Customizing the report is simple using the Page Display icon

in the top right corner of the page. Instead of seeing all tasks to which you were assigned as a resource for all projects, you could click a specific Active Project by name in the Project Type & Project Options filter list and limit the report to showing tasks you've been assigned for that project alone.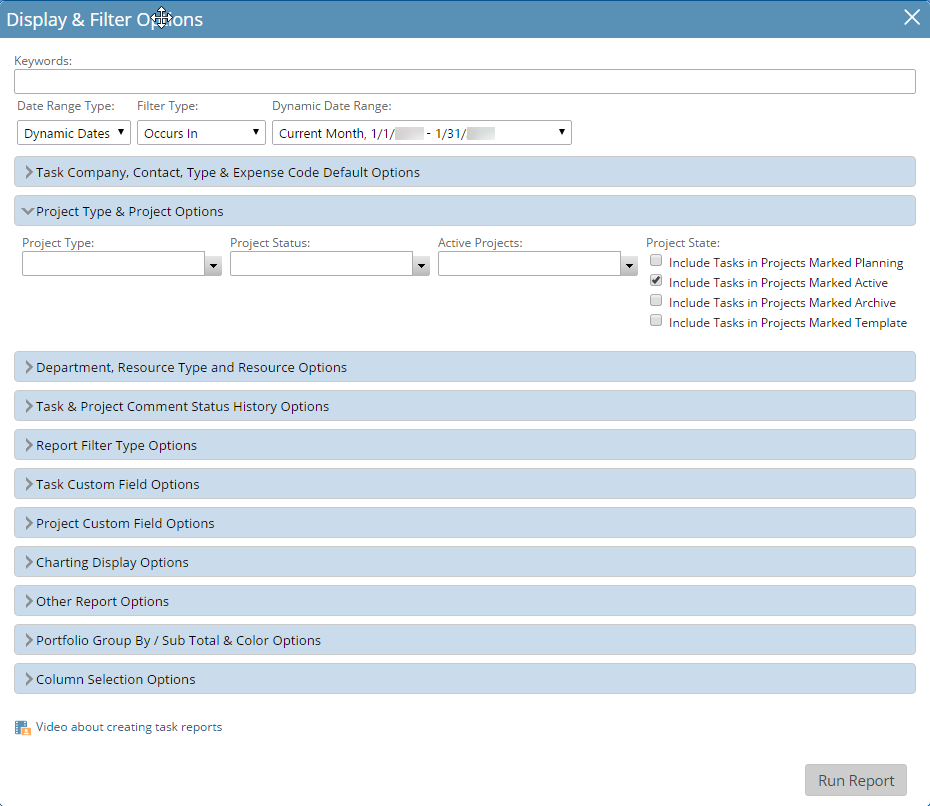 You can also decide which types of data to display using the Column Selections Options. For example, you can choose to include Description and Estimated Cost by moving these column display options from the Available Columns to the Selected Columns.
After selecting your display options for the report click on the run report button

to view your report. You can continue to update and change the display options and re-run the report as needed until you have your desired results.